Many of the students who have worked in the TRIP Laboratory have secured top-positions in graduate and professional programs across the country. Below are a few stellar examples of where the alumni are now.
Ayushi Amin
Ayushi graduated from University of Alabama at Birmingham in May 2012, and is currently a first year optometry student at the Southern College of Optometry in Memphis, TN.
"My goals definitely changed since the time I left the TRIP lab. I did choose a graduate program like I intended to, but it turned out to be something different from my experiences at the TRIP lab. Nonetheless, my research background definitely helped in making me a strong candidate for optometry school."
---
Kathryn Bates
Kathryn is pursuing graduate work at the American University in Washington DC as a part of a Ph.D. program for Behavior, Cognition, and Neuroscience.
"Working with the TRIP lab gave me a real-world opportunity to apply the research processes we learned and practiced so often during undergrad. Graduate schools were also thrilled to hear I had research experience and would be able to enter their labs, ready to work!"
---
Walker Blackston
"Working with Dr. Stavrinos and the TRIP lab provided me with a necessary springboard into the field of psychology. Given my background in the humanities, I benefit greatly from exposure to the staff and their tutelage on the scientific method. From running participants in our HIP study, scoring and processing data with our ROADS and UHAUL studies, and to designing my own study, I am gaining the experience needed to help my admission into graduate school."
---
Aaliyah Blackwell
Information Coming Soon!
---
Mili Boozer
Mili is in her first year of graduate school at the Florida Institute of Technology, pursuing her Psy.D in Clinical Psychology.
"TRIP Lab helped me with career development by further teaching me aspects of psychology that can only be gained in a real lab setting versus a classroom. I had the chance to experience what it was like to work on a research project that was very applicable to the real world."
---
Piyush Borse
Information Coming Soon!
---
Erica Britton

Erica is currently a freshman at Auburn University majoring in Psychology. She is planning to pursue graduate work in the future.
"Being at the TRIP Lab in general introduced me to a plethora of opportunities. I was still unsure whether Psychology was the direction I wanted to take before I volunteered at the lab. I was given the chance to explore many aspects of Psychology thanks to Dessie and the staff and these experiences really put me in the mind set to take on Psychology in the future."
---
JoShea Carson
JoShea is currently an undergraduate Engineering student at Auburn University and is excited about the co-op he will be doing with Google in California in January.
"The TRIP Lab has strengthened my social skills and has enabled me to become a more effective team member. I have learned to work with others and synthesize ideas to form a plan of action that benefits the needs of all parties involved."
---
James Chenoweth
After graduating University of Alabama at Birmingham with a B.S in Psychology, James is currently pursuing a Masters of Public Administration at UAB. He works as a full time employee at UAB at T.A.S.C. program via the Dept. of Psychiatry since March 2012. He works with individuals who are involved in both the Juvenile and Adult court system of Jeff. County. James began his graduate school career summer 2013, and is hoping to obtain his Masters of Public Administration at UAB. He is expecting to graduate in 2015.
"The 14 months I spent with TRIP lab was one of the most beneficial experiences I have had in my life. TRIP lab taught me hands-on how scientific research is conducted professionally from start to finish. Also, this experience helped me refine my work ethic; as well as refine my communication skills among fellow co-workers. I use all of the skills I gained from TRIP lab in both my personal and professional life."
---
Jennifer Chu
Jennifer is currently in her second year of pharmacy school.
"TRIP Lab was a great experience in which I learned so much about scientific experimentation. From working with a group to writing up protocols, TRIP Lab taught me so much about what it is to work in the scientific field. Through Dr. Stavrinos and her amazing team, I improved on communication, writing, and critical thinking! I greatly enjoyed my time spent with the TRIP Lab!"
---
Molly K. Cox
Molly is currently enrolled in a M.S. program for Clinical Psychology at Georgia Regents University (formerly Augusta State University). She is expecting to graduate in May 2014. Molly is interning at Neurobehavioral Associates, LLC under the supervision of Jeremy Hertza, PsyD. Her responsibilities include administering cognitive assessments, scoring protocols, assisting in forensic cases, observing presurgical spinal cord evaluations, and providing therapeutic services to clients. The general population they work with includes traumatic brain injury patients, stroke victims, Alzheimer's and Dementia patients, individuals suffering from chronic pain, as well as clients with a variety of mental disorders and substance abuse problems. After graduation she is planning on participating in a 7 week internship at Island Dolphin Care located in Key Largo, Florida. The facility is a not-for-profit organization that provides children with special needs, children at risk, and wounded veterans a unique opportunity to participate in activities centered around dolphin human therapy. Additionally, guests can participate in marine science education programs and educational sessions with an Island Dolphin Care therapist.
"The Translational Research Injury Prevention Laboratory (TRIP) provided an unparalleled internship opportunity. The TRIP Lab offered a variety of outlets to become familiar with writing protocols, developing surveys, collecting data, analyzing output, and managing SPSS databases. Lab director, Despina Stavrinos, Ph.D., fostered a conductive working environment for both student research assistants and UAB faculty. Dr. Stavrinos also aided me throughout the graduate school application process and provided ample advice concerning future research."
---
Miah is a senior at UAB majoring in psychology and minoring in social work. She plans to enter a Clinical Psychology program to attain a PhD.
"My time here has allowed me to learn a great deal about research, as well as the psychological processes that are involved in driving and driving behavior."
---
John Decker

John is a sophomore Neuroscience major, with an expected graduation of May 2016. He is now working in the lab of Dr. Paul Gamlin in the Department of Ophthalmology, UAB School of Medicine, and using electroencephalography to study the neural activity associated with perceiving some simple optical illusions. John worked in the TRIP Lab from August 2012 to May 2013, during which time he assisted Dr. Stavrinos and other lab members with planning the DIALS and SANDS projects and also began an individual research project under Dr. Stavrinos' guidance. He is still working with Dr. Stavrinos on a journal article that resulted from that work that will soon be submitted for publication.
"I feel that the one-on-one mentorship and unique opportunities to pursue my own research that TRIP provided made me a better scientist and were an excellent start to my research career."
---
Shannon Denny

Shannon graduated from UAB with a degree in Psychology. She is currently applying for the Masters in Public Health program at UAB for Spring 2014 entry. She is currently a legal secretary at Simms & Associates.
"TRIP Lab has helped to develop my research skills and prepare me for a successful academic & professional career."
---
Delaney Diehl
Information Coming Soon!
---
Jonathan is currently in his second year of medical school at the University of Mississippi Medical Center (UMMC). He will be graduating in 2016 and wishes to specialize in surgery or radiology. Having gotten back from a trip to China this past summer, he had been busy hoping to establish an international volunteer program to China this semester to benefit an orphanage in Shanghai and hopefully in Beijing.
"TRIP lab initiated a tremendous stepping stone for pursuing and exploring other areas in research during my undergraduate years as it was the first research lab that offered me a position. In working for TRIP, I learned first-hand experience with clinical research and statistical integration of test subject trials and surveys. AND I got the opportunity of working with the brilliant Dr. Stavrinos, whose charisma, intelligence, and dashing good looks led TRIP lab to its current prestigious state."
---
Annie completed the first year of her postdoctoral fellowship at Cincinnati Children's Hospital Medical Center. She is a National Research Service Award (NRSA) T-32 Postdoctoral Fellow. Her fellowship is primarily research-based focusing on examining functional impairments associated with Attention Deficit Hyperactivity Disorder including driving related impairments. In addition, her research has focused on developing interventions to improve the driving outcomes of adolescent drivers with ADHD.
"Since the very first day of joining the TRIP Lab, I was challenged to think outside the box, and because of these challenges, I learned how to effectively 'think' like a scientist. I ended up having a new sense of appreciation for the true art of 'research'."
---
Ashley graduated with a BS in Psychology, minoring in Sociology, in 2010 from UAB. After graduating, Ashley moved to Las Vegas, Nevada where she taught preschool to at-risk children in the federal grant funded program, Head Start. She recently relocated back to Birmingham and plans to pursue graduate studies in Social Psychology.
"TRIP Lab not only provided me with the opportunity to get hands on research experience which helped me to make decisions about my future regarding graduate school and research interests, but I also acquired valuable information on creating a successful resume and CV which helped me in getting my current job and will help me when I am applying for graduate school."
---
Kathleen Hamrick
Kathleen works full time in the Operations division of the Birmingham-based correctional healthcare company, NaphCare, Inc. She is also pursuing a graduate degree from UAB: an MBA with healthcare focus, and obtaining a Certificate in Technology & Entrepreneurship. She interns with a company called Blondin Biosciences, Inc. Blondin Biosciences is improving treatment and diagnosis of cancer and other age related diseases. She is the Event Director for TEDx Birmingham 2014 and do volunteer fundraising and advocacy work for A Center for Eating Disorders, which is a Birmingham-based eating disorders treatment center. She is also currently obtaining her private pilot's license and regularly attending Birmingham Rotaract meetings, Birmingham Venture Club meetings, and Start Up Drinks.
"Working in the TRIP Lab was one of the most rewarding experiences of my undergraduate career". I learned various programs that are useful in many different fields of research and am more familiar with following experimental protocols involved in research studies."
---
Lindsay Harrison
Lindsay Harrison is currently obtaining a Master of Education in Clinical Mental Health Counseling/LPC. She expects to graduate in August of 2013 from the University of Montevallo.
"The TRIP Lab deeppened my understanding of conducting psychological research studies, especially in the areas of proper implementation, following protocols, and gathering/compiling statistical data. The TRIP Lab was discussed during my graduate entrance interview and I feel the inclusion of this experience on my resume assisted entrance into further graduate study within the related field of Clinical Mental Health Counseling."
---
Chelsea Henderson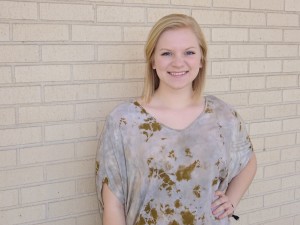 Information Coming Soon
---
Lakeshia is currently in medical school at University of Alabama at Birmingham, and expecting to graduate in May 2016.
"The TRIP lab got me more comfortable to speaking with participants and allowed me to gain valuable research experience."
---
Khushboo is in her second year as a medical student at the Geisel School of Medicine at Dartmouth in Hanover, NH. She is interested in pursuing Pathology or Interventional Neuroradiology, with a focus on oncology or immunology. She expects to obtain her medical degree in 2016.
"What made the TRIP lab experience different from most was that I was the driver of my own research interests (no pun intended). While I was contributing part to the unique projects for my previous labs, I was the primary creator and director of TRIP research, just like all of my other colleagues. Our lead Principal Investigator, Dr. Despina Stavrinos, created an environment where we were able to implement our own ideas and research inquiries."
Click here for a student's perspective on the TRIP Lab Research Assistant Experience
(by Khushboo Jhala, TRIP Lab Research Assistant 2010-2011)
---
Jennifer is in her 3rd year of the PhD Epidemiology program at UNC Gillings School of Global Public Health. She is concentrating on injury and pharmacoepidemiology. For her dissertation, she plans to look at the association between prescription opioids and falls among older adults. She plans to graduate in 2015. She works at the UNC Injury Prevention Research Center as a research assistant on an older adult falls prevention study and a ED opioid study.
"TRIP Lab helped me gain valuable skills in data management and qualitative research that have been very beneficial at my current job at the UNC IPRC."
---
Parul Kapoor
Parul is working as a programmer analyst for an IT consulting company.
"Working at TRIP lab helped me develop my analytical thinking and gave me some data analysis experience that I'm using at my current position."
---
Nicole Kim
Nicole is planning to enter a Medical/Clinical Psychology graduate program where she hopes to study Depression, Personality Disorder, and Eating Disorder.
---
Aref is currently pursuing his Master of Science degree in Civil Engineering with a focus in Transportation engineering. His expected graduation date is May 10, 2014.
"I have gained many research skills in the past year as a graduate research assistant. My experience in the TRIP laboratory and at the UAB University Transportation Center has without a doubt changed the course of my career and has definitely helped establish my confidence as an engineer."
---
Meetesh Mahajan
Meetesh Mahajan has completed Master of Public Health Program with a major in Healthcare Organization & Policy in December of 2011. He is on different research projects as a research scholar.
"It was my pleasure to get an opportunity to work in TRIP lab. I learnt how to implement various concepts, which I learnt during my master's program in the research and how to work in the with team members of different backgrounds. My work experience in TRIP lab helped to find internship of my choice during MPH and current projects."
---
Sabrina Mangieri

Sabrina is currently in her 3rd semester of the UAB Department of Physical Therapy Program.
"It is interesting when we are learning about safety precautions because it reminds me of all of the safety we researched in the TRIP lab. I still think of the experience all of the time and may be coming up with new ideas that I may want to research after I graduate. Thanks for everything!"
---
Abigail Martin
Abigail is currently working at Wells Fargo Home Mortgage as a Loan Document Specialist. She plans to go back to UAB in the fall of 2014 to possibly pursue a Masters Degree in Public Health with a focus in Health Behavior.
"The leaders in the TRIP lab really pushed me to pursue my career goals while also giving me the experience I needed to be a competitive student for graduate school. The growth I obtained in this lab helped me to move on to my current lab which deals with some of the issues I want to help solve in my career."
---
Julia Minopoli graduated from Spain Park High School in Alabama and is currently a sophomore undergraduate student at UAB. She is a pre-dental student majoring in Psychology with minors in Biology and Chemistry. Julia is also a member in the UAB Psychology Honors program. She will complete her honor's thesis with Dr. Stavrinos as her mentor. Currently, Julia is helping with the development and execution of the UHAUL study, as well as scoring and entering data for ongoing studies in the lab. After graduation, Julia plans to attend dental school.
"Working in the TRIP lab has taught me multiple skills that are not only helpful in the Psychology department, but also in real life. Dr. Stavrinos and the other lab members have shown me what it means to be a part of a true team that can work together and accomplish goals."
---
Isaac D. Napoli
---
Sara Nolin
Sara is currently a senior at Samford University majoring in Psychology with a minor in Sociology. Upon graduation, she plans on attending graduate school to attain a PhD in Psychology.
"I have enjoyed how much active participation I have gotten in all of my TRIP Lab experiences. I have gained knowledge and experience that will help me in achieving my goals for a future in research."
---
Morgan Parr
Information Coming Soon!
---
Hollie is expecting to graduate from the University of Alabama at Birmingham in Fall 2014, and is planning to pursue graduate studies or employment in scientific journalism.
"The TRIP lab was an amazing experience that massively improved my critical analysis skills. A huge hurdle of journalism involves having to sift through large amounts of information, and figuring what to cut out for the reader. Dr. Stavrinos and my other mentors in the lab took a personal interest in my progress. As a result, both my scientific literacy and my ability to communicate difficult concepts grew exponentially."
---
Madhuri graduated from UAB Summer 2013, and she is currently attending medical school at the Philadelphia College of Osteopathic Medicine – Georgia Campus. She is expecting to graduate in 2017.
"I absolutely loved working at TRIP Laboratory! This was my first research position, and a great experience overall. I was able to enhance my computer skills and learn a lot about the research process in general. Dessie and Crystal were always very sweet and made the working environment enjoyable."
---
Anna Grace Poole

Anna aspires to conduct research and teach psychology – she is interested in exploring research questions related to social cognition and morality.
"I have had a great experience working in the TRIP Lab. Overall, I have gained a better understanding of the research process and I have learned about the work that goes on in a psychology lab."
---
Ashley Raby
Information Coming Soon!
---
Emmanuel Robinson

Emmanuel aspires to work with and help children who have problems more severe than the average child.
"Having the freedom to express yourself is important and I felt like Dr. Stavrinos strives to have students dedicated to helping with the study by adding ideas and protocols to make the study fun and not tedius."
---
Michael Schwartz
Michael Schwartz just graduated with a Master in General Psychology from Stephen F. Austin University and will be starting a PhD program at University of Central Florida's Applied Experimental and Human Factors Psychology program this August. Dr. Clint Bowers will be his supervisor. He expects to graduate in 3-4 years (May 2015 or May 2016).
"Working in the TRIP lab helped me to further develop my research skills and gave me experience working with simulation equipment (which I'll be doing with Dr. Bowers at UCF)!"
---
Shawn Sharp
Information coming soon.
---
Elaine Simon
Elaine is currently a senior at UAB, pursuing a major in Biology on a pre-med route with a minor in Medical Spanish.
"Dr. Stavrinos spent extra time with the undergraduates and made it a point to help the students prepare for the future, such as how to apply for professional or graduate schools."
---
Sylvia Snowden
Sylvia is currently pursuing a Masters in psychology with a focus on aging and cognition from the Alabama A&M.
"The TRIP Lab and helped me learn how a research lab functions, as well as given me the ability to hone in on what research topics interest me and what I need to do in order to move on the next step of my education."
---
Sarah is pursuing graduate work at UAB's School of Public Health. She is earning her Masters of Public Health in Health Behavior and a certificate in Global Health. She is expected to graduate in December of 2014.
"Working at the TRIP lab was a wonderful experience. It pushed me to think like a researcher and use skills that I learned in my classes. I gained the experience of working as a team member towards a common goal, but I also was able to work towards my personal goals. Dr. Stavrinos was wonderful to work with and she takes personal interest in all of her researchers. The skills that I have learned while working for the TRIP lab are extremely valuable and will help me in my future career."
---
Katie is a senior at Birmingham-Southern College majoring in Psychology and minoring in Biology. Her career goal is to obtain a PhD in Behavioral Neuroscience and conduct drug research at a university.
"Learning valuable research skill in addition to observing how a research lab functions and organizes itself will undoubtedly be important for me for not only going on to gain more research experience, but for applying to credible PhD programs involved in research in the future. In addition, gaining knowledge regarding applying to graduate school in Psychology through individualized meetings from someone significant in the field was extremely worthwhile to me as it not only assisted me during my time in the lab, but will aid me in reaching my goals for years to come."
---
William Wagner

William Wagner is currently a senior undergraduate Psychology major at UAB. He is seeking two minors, in English with a focus on Creative Writing, and Chemistry. Will was recently accepted into the UAB Psychology Honors program and will complete an honor's thesis in the TRIP Lab under Dr. Stavrinos' mentorship. Upon graduation from UAB, Will aspires to obtain a Ph.D. in Clinical Psychology and work as a clinical psychologist with a focus on developmental disabilities, with a special interest in Autism Spectrum Disorders.
"Dr. Stavrinos has provided me with invaluable mentorship in pursuing my undergraduate and graduate goals, and the TRIP Lab has provided irreplaceable experiences and opportunities, from developing scientific poster presentations to creating reaction-time tasks for my undergraduate honor's thesis to receiving grants for developing projects to answer questions about hazards and traffic safety."
---
Melissa is currently pursuing her master's degree at Alabama Agriculture and Mechanics in Clinical Psychology. She plans to continue being a motivational speaker to young adolescents and young adults. She began speaking to groups during her senior year as an undergraduate. Her first audience was a freshmen undergraduate class at the University of Alabama at Birmingham, in which she talked about 'The Tools Needed to Surviving College'. Once Melissa finishes her master's program- she plans to either work in the field of Psychology with the military or pursue her PhD in Clinical Neuro Psychology.
"Working with the TRIP lab has taught me to never give up on my passion. There were times in my undergraduate studies when I felt that I was not grasping the concept of Psychology, and that I was wasting my time studying it. However, once I begin to work in the TRIP Lab all of the material from studying Psychology I thought I did not learn, I began to use. I have learned that actually working in the field is much different from going to class and reading books. I have also developed more skills by working with the TRIP lab, such as, building a literary library full of research papers, how to properly search for pertinent articles, how to digest what the article is about and pose a new research question from it. My favorite moment with the TRIP lab was preparing with each member on how to give an assessment. I hope, maybe in the future, to work with the TRIP lab again."
---
Cherell Washington
Upon graduating, Cherell served as an AmeriCorps member for the Birmingham READS program. She is currently making preparation to apply to the Occupational Therapy program for Fall 2014. She is earning observation hours for the program and preparing to take a prerequisite course in October for the program.
"Being in the TRIP lab has exposed me to the nature of research. I learned how to create C.V. or curriculum vitae. I found helpful the discussion from other people about different graduate programs and careers such as Masters of Public Health and Statistician."
---
Sharon Welburn
Sharon is currently pursuing a PhD in epidemiology at the University of Pittsburgh.
---
Leslie Williams
Lesile is currently applying to medical schools and osteopathic schools, and serves as the volunteer coordinator for Alpha Epsilon Delta Pre-Health Society. She is a Resident Assistant for the third year in a row at Blount Hall. She will be graduating from UAB on April 26th in Spring 2014.
"As an undergraduate pre-med student, research is a necessity in order to gain admission to medical school. The work I did in the TRIP laboratory allowed me to gain my first insights into research and the opportunity to compete and in the UAB expo. The exposure to the research and the scientific community has made an immeasurable impact in my journey to higher education."
---
Sarisa Willoughby
Information Coming Soon
---
Erica Young
She is in her third year as a medical student at Uasom University of Alabama School of Medicine and is currently, doing clinical rotations in Tuscaloosa, Alabama.
"TRIP lab gave me insight to research, data collection, data analysis, and survey writing."
---
Sami Yousif
Sami is currently an undergraduate at Emory University studying Psychology and Business. His anticipated graduated date is Spring 2016. Upon graduation, he intends to pursue Psychology further at the graduate level, with his primary interest being clinical psychology.
"I very much enjoyed the freedom—and, consequently, the responsibility—that we were allowed as undergraduates working in the TRIP Lab. If I had been under constant supervision or scrutiny, I am certain that I would not have worked as hard or as well. I feel like it must be difficult to trust a group of young people with the fate of the research, but the fact that we felt trusted enabled us to accomplish much more."